2018 State Representative Candidate Douglas Beaver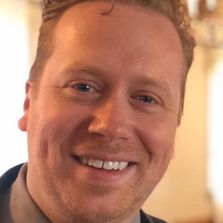 Douglas Beaver
Douglas Beaver is the 2018 Republican Candidate for State Representative in Abington and parts of Upper Dublin (District 153). Doug has been an Abington Committeeman for the past three years. He is a native of Montgomery County, graduating from Cheltenham (Class of '99), and receiving his BA from Temple University (Class of '03).
Doug has been married for 12 years, and has two children. Doug's son is enjoying the Abington school district as a fourth grader; and Doug's wife, Amy, is an elementary school teacher in neighboring Bucks County, focusing on the education for children with special needs. This makes education and school security key focus points in Doug's campaign.
Doug currently works as the Director of Business Development for Precision Castparts Corporation (PCC). PCC is the parent company of SPS Technologies in Jenkintown, PA, where Doug is extremely proud to be the third generation of his family to work for this aerospace manufacturing world-leader. This makes manufacturing jobs, business development, and military defense support, all key concentrations of knowledge and background for Doug as he prepares for his role as the area's next State Representative.
Doug is a maverick. He believes individuals should be achievers through the aid of great government ideas and laws, and not in spite of them. Doug knows less government intrusion in people's private lives, and in our community's private businesses, means more success for us all. Doug wants to go to Harrisburg to propose, enact, and work for the best legislation for our area, avoiding the agendas and special interests that are not in line with the needs and wants of the people in our community. That is why the Beaver Achiever PAC was created for this candidate, because together we can achieve something great!
For candidate news and updates, please go to Doug's Facebook page: www.Facebook.com/BeaverAchiever/ and visit www.BeaverAchiever.com to donate today.