Abington Township Commissioner Candidates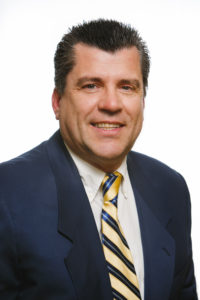 Art Kousombos
Ward 2 Commissioner Candidate
610-656-2003
artreseller@comcast.net
Art Kosombus is a resident of Ward 2 in Abington Township.  Art is a successful Realtor selling both commercial and residential properties.  Art is would like to see better communication between the residents and local government.  Art as the next commissioner in Ward 2 will create a local web page and e-mail up dates to Ward 2 residents.  Art will use his background of problem solving to assist all residents in the ward to make it a better place to live, work and raise our families.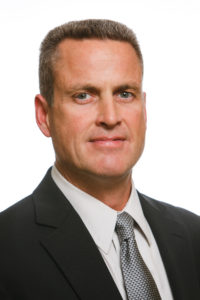 Dan Mellon
Ward 4 Commissioner Candidate
215-768-2291
mellon.mcc@gmail.com
Dan Mellon Sr. is a father, husband, business owner and a long time resident of Ward 4 in Abington Township. Dan was born and raised in the Olney neighborhood of Philadelphia where he and his two siblings were raised by their single mother. Dan graduated… from Delaware Valley High School in 1984, continued on to Lincoln Technical Institute. Dan joined the Local 420 Steam Fillers Union Journeymen's Advanced Training course from 2000 – 2005. He is an expert mechanical contractor specializing in HVAC – R, design / build construction and structural / energy evaluation.
In 2006, Dan opened a small mechanical contracting company, Mellon Mechanical and Construction, which has been incorporated and today known as Mellon Mechanical, Inc. As a business owner, he successfully led his company through the economic recession in 2008 and today the entity remains strong. Dan holds many licenses and certifications in his field.
Dan has had the opportunity to work in and around the Greater Philadelphia area as well as New Jersey and Delaware for the better part of his career, allowing him to experience many of our neighboring townships and how they operate. Mellon Mechanical is licensed operate in many local municipalities in Southeastern Pennsylvania, New Jersey and Delaware.
As an Abington Township Commissioner Dan will work to curtail crime and speeding in our community. Dan will work with the Township staff to make sure the needed funding is appropriately distributed to meet these goals. Safety of the community and our first responders is a priority. As a business owner Dan will work with our business community to enhance and improve the business district in Ward 4. Dan would like to see better communication between the Township and the residents and will hold community meetings along with providing community e-mails as our next Township Commissioner.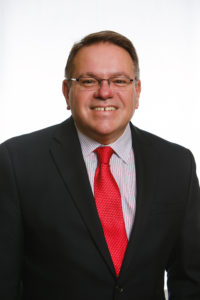 Steve Kalinoski
Ward 6 Commissioner Candidate
215-260-1775
kalinoskiward6@gmail.com
Stephen is a lifelong resident of Abington. Living on Hazel Ave. in North Hills with his wife, Lisa, and three sons. He has been managing the North Penn VFW for the past five years.
Stephen is also a volunteer for Abington PAL as well as President of CAPT (Citizen and Police Together). Stephen steps up whenever he can to help raise money for the many charitable organizations within our community.
As a businessman in Abington, he frequents many of the other small businesses in our local area. He has spent a considerable amount of time helping North Hills residents deal with concerns and problems as they have arisen.
Stephen wants to make sure Abington Township continues to move in the right direction. As your current commissioner, he realizes that his work is not yet done, and he will continue to listen, learn, fight and win for our community.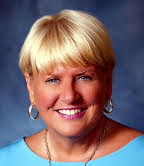 Peggy Myers
Ward 8 Commissioner Candidate
215-776-1119
meg40@aol.com
Peggy Myers has been honored to serve as Commissioner of Abington Ward 8 (Willow Grove/Roslyn) for the last 20 years. She has been a member of each of the Commissioner sub-committees as well as the Chair of Public Safety for 6 years. Peggy has also served as Vice-President and President of the Board of Commissioners. She brings experienced leadership and is known to be an outspoken board member. Peggy fights to hold the line on tax increas…es and works to keep Abington's high level of services to residents.
Peggy's accomplishments include bringing much needed flood relief and storm sewers to both Roslyn and Willow Grove, as well as her community service. On June 1, she will be honored by the Eastern Montgomery County Chamber of Commerce for her Community Service. Peggy's passion is helping and working with the residents of Ward 8 and assisting them with their everyday needs and township services. In the last year, Peggy's participation on the Board of Commissioners has taken a different direction and her role as an advocate for the Abington Fire Department and the Abington Police Department is needed more than ever. She believes in doing things – "The Abington Way", which is with honesty and integrity.
Peggy's community involvement includes being on the Board of the Willow Grove Chamber of Commerce, Member of the Roslyn Valley Business Association and Roslyn Family Day event, as well as a volunteer for CAPT (Citizens and Police Together), the Abington Police Association, the Willow Hill Bike Rodeo and the Roslyn Holiday Program.
In addition to her municipal duties, Peggy has been the Director of Development for the Abington Police Athletic League (PAL) for the last 12 years and enjoys raising money for this much needed youth program in Abington.
Peggy has been married to Roger Myers for 31 years and they both enjoy spending time with their grandchildren and visiting the Jersey shore. In March 2012, Roger suffered a moderate stroke leaving him with limited ability and as a result, both Peggy and Roger work to promote stroke awareness in our community.
Peggy's favorite quote is Winston Churchill's
"Never Never Never…Give Up"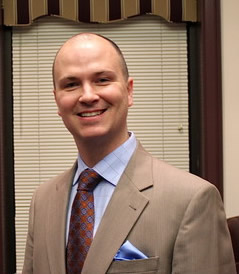 Tom Farren
Ward 12 Commissioner Candidate
215-287-1292
tafarren@gmail.com
Thomas J. Farren, Sr. is serving as Commissioner for Ward 12, Glenside in Abington.  Since becoming Commissioner, Tom has been working on neighborhood safety and community recreation and health.  Another key focus for Tom is education which he knows is vital for our children.
Tom is a graduate of St. Joseph's Prep and Georgetown University where he was able to witness a Supreme Court hearing and tour the monuments.  Also through Georgetown he was able to study abroad in Chile and Egypt (his Spanish is good, but he is a little rusty with Arabic).  After college, Tom volunteered for a year in Oregon working as a social service provider.  Since returning east, he has continued his own education, completing a Masters degree from LaSalle University and a Certificate in Executive Administration from the University of Pennsylvania.  Currently, Tom is pursuing a Doctorate in Education Research at St. Joseph's University.
Tom has taught Spanish at his alma mater for over a decade as well at several local colleges.  While at the Prep, Tom was a founding coach of the championship rugby team, served as Department Chair, and organized and executed in-service days for faculty and students.  Tom has offered lectures on Spanish and Spanish Literature to law enforcement in Montgomery County and at the American Association of Teachers of Spanish and Portuguese national conference in Puerto Rico.
Tom and his wife are natives of Northeast Philadelphia and they have lived in Glenside for five years.  They are active members of St. Luke Parish and their children are currently attending St. Joseph the Protector school.  Tom promotes a healthy lifestyle for himself and others.  He has run in Glenside and other local 5K races, as well as several marathons.  He has also coached high school rugby for five years and Ardsley-North Hills t-ball for two years.  Also, he and his family have been active in their civic association.
Tom believes in being engaged.  Whether volunteering for a year to help others, going to the Supreme Court to witness a hearing, or getting involved in Abington Township, Tom understands that we are individually and collectively enriched through sharing our talents.
Please contact the campaign if you have questions, would like to volunteer, or would like a yard sign.
Call  Tom at 215-287-1292
Facebook: Commissioner Thomas J. Farren, Sr.
Abington Township School Board Director Candidates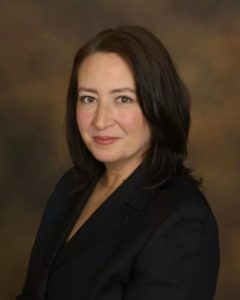 Angel Belka
Abington Township School Board Director Candidate
angelbelka@gmail.com
https://www.facebook.com/angelbelkaforabingtonschoolboard/
I am running for school board because I want to continue to serve our great community. That's really it – to serve. I spent two years as president of the Junior High's PTO, where my focus was always to gather and share as much information as possible. From PTO president I moved up to president of Parent Council, which is the umbrella board for all… the PTO/A boards in the district. As Parent Council president, I continued to search out and share information.
I have had the opportunity to work with many people across the school district, building relationships based on mutual respect and trust, and learning a great deal about the way the school district works along the way. I have been able to witness the many ways that our district succeeds, as well as recognize where we have opportunities for improvement. This is not a stepping stone for me; I have no political agenda. I have a vested interest in the school district that my children attend, and in the community in which I live.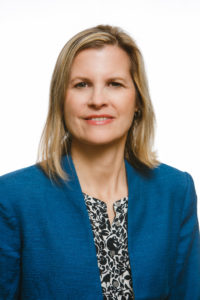 Renee McCullough
Abington Township School Board Director Candidate
reneemcc@verizon.net
Renee McCullough was born in Penndel, PA has a undergraduate degree in economics from Penn State and a Master's in economics from San Francisco State. Renee worked in Washington DC, most recently as a manager for Price Waterhouse, before getting married and, returning to Pennsylvania. She home schools five children and teaches mathematics at a homeschooling co-op. Some of her children have taken and will take classes at Abington High School.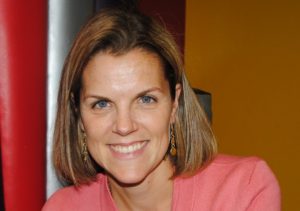 Jocelyn Pickford
Abington Township School Director Candidate
jjpickford@gmail.com
https://www.facebook.com/pickford4abington/
My name is Jocelyn Pickford and I am running for a seat on the Abington Board of School Directors in the 2017 election. A proud product of public education, I have devoted my career to this field in various positions. An even prouder mother, I have been excited to watch my oldest child navigate to second grade at Highland Elementary and look forward to her younger brother joining her this fall.
My passion for my work was …seeded during my own public school education and took root during my classroom teaching experience. From 2002-2006, I served as a secondary English teacher, participating in action research and national presentations, conferences, and workshops.
From 2007 to 2009, I worked as special assistant in the Office of the Secretary and Chief of Staff in the Office of Legislation and Congressional Affairs at the U.S. Department of Education, where I led the design, launch, and implementation of the Teaching Ambassador Fellowship to integrate teachers into the national education policy dialogue. In 2006, I was selected for the White House Fellowship and spent a year studying government, policy, and leadership in the executive branch.
In February of 2009, my husband and I relocated from Washington, DC to Abington to begin our life as a family. The reputation of Abington School District played a major part in our move. After my daughter was born in July 2009, I started working part-time as a consultant so that I could continue contributing to public education while also having time to focus on my role as a mother. For the past eight years, I have watched my children learn and grow and prepare for their public school journeys. I have also worked for private, non-profit, and state education agencies in a variety of roles.
I earned a B.A. in English from Trinity College in Connecticut, working as a professional writer and editor prior to becoming a teacher. I obtained my M.Ed. in secondary education from the George Washington University and now serve on GW's National Council for Education and Human Development, chairing the policy and programs committee.
I believe that my unique professional background and profound personal commitment to our district make me a strong candidate for this important position and I ask for your support in the election. Please don't hesitate to contact me if you have any questions or feedback.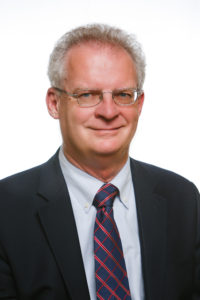 John Monaghan
Abington Township School Board Director Candidate

monaghan@comcast.net
As a resident of Glenside for the past twenty plus years, John will make sure all residents concerns are addressed including financial responsibility, communication and the best education is being provided to our children.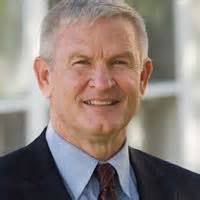 Joe Rooney
Abington Township School Board Director Candidate
josephrooney@comcast.net
Web site:  www. joerooneyforabington.com