Abington residents show support for the Police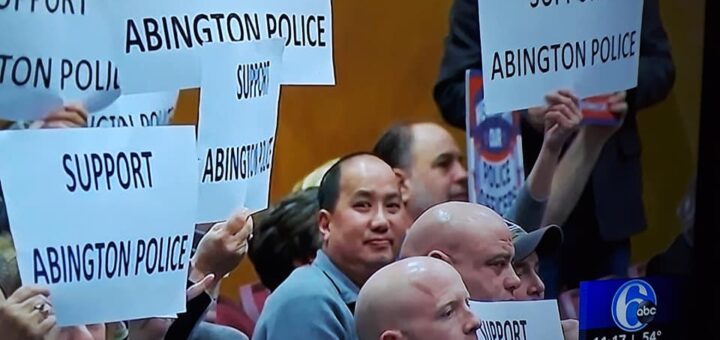 The past Tuesday, Abington residents filled the Abington Senior High School auditorium in advance of the evening's School Board meeting. Members of ATRO and the community came to show their support for the Abington Police Department and School Resource Officers.
During the board's opening remarks, the audience reacted to Dr. Klainman's speech by raising dozens of signs supporting the police in the air.
Abington Township Police Chief Patrick Molloy and Willow Grove NAACP President Valerie Ward were both in attendance.

"This really did tear our community apart. I'm a proud professional police officer; we reject that rhetoric, but we also need to forgive people and come together," said Molloy.

Ward said, "I have a tremendous relationship with the officers and I can't tell you how much we appreciate all that is done through community policing."

Quote from 6ABC
https://6abc.com/5904700/
Dozens of people waited in line, some for well over an hour for their turn to talk. The majority of those who spoke, came out against the comments Dr. Klainman made at the previous board meeting, many of whom used statistics to back up their points.